Delair Park Cleanup:
Sunday, May 26, 2019
Meet at the middle parking lot by the baseball fields/restroom building at the park at 1:00 pm.
PICNIC AT DELAIR PARK
There will be a church picnic at Delair Park on Sabbath, June 8, after the worship service. In the event of rain, it will be held at the church. Please bring your favourite picnic foods, lawn chairs and utensils. Everyone is welcome!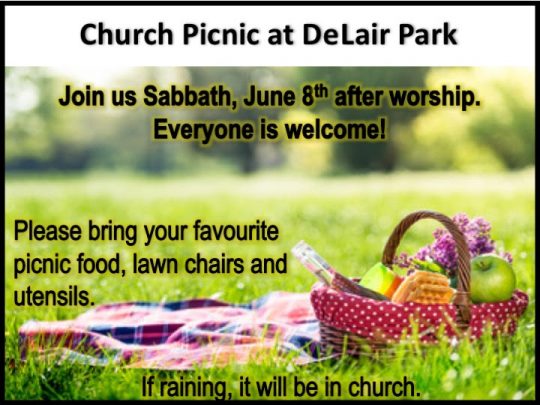 ADRA CANADA DIRECTOR Steve Matthews,
ADRA Canada Director, will be with us June 6, 2019 to share on ADRA Canada's work around the world. You will not want to miss his sermon.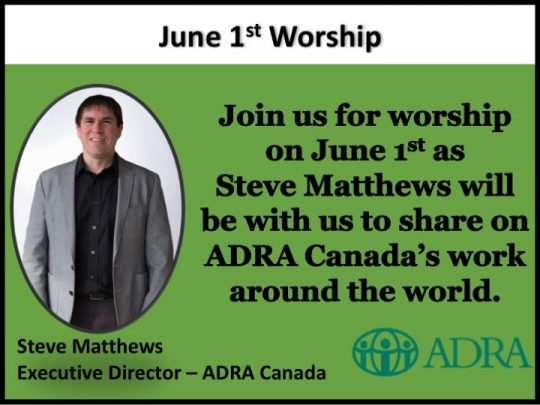 Vacation Bible Experience
July 8-12, 2019