Abbotsford Adventist Church
1921 Griffiths Road
Abbotsford, BC V2S 6H3
604-853-9703
info@abbotsfordadventist.ca
Saturday Services In Person
.
See times below:

9:15 am  - Bible Study
11:00 am - Worship Service
Office Hours:  
Monday, Tuesday and Thursday
10:00 - 1:00 pm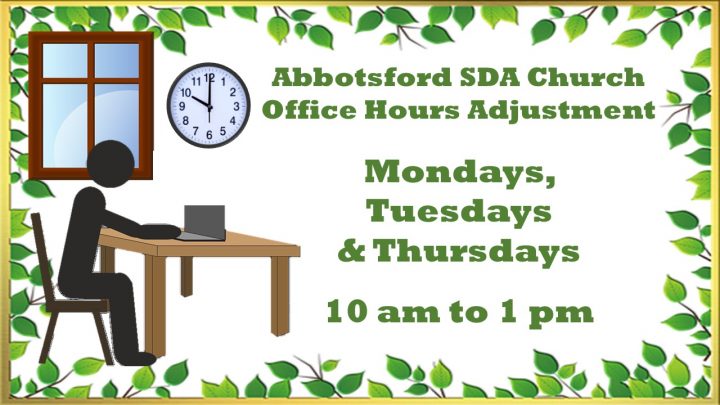 Parking:
There is a parking lot behind the church.  If it is full, we have an agreement with the Regional Library people to park in their lot down the hill from the church on Saturday mornings.